Our next concert will be on Monday, May 25, 2015 at 3:00pm at the Piccolo Spoleto Festival



The Columbia Community Concert Band is an all-volunteer, adult, nonprofit organization that has grown from 14 members at its inception in 1981 to its present size of over 80 musicians. The band presents an average of five concerts each season, which runs from September until June. We play a wide assortment of music; you can view our performance history and our repertoire history beginning with the 2005-2006 season.
Band members come from all walks of life, representing a full gamut of occupations. Though very few are professional musicians, the majority were members of their all-state bands in high school, and many performed in college or military bands. Our membership directory lists our members, their hometowns, and their occupations.
The band has performed for the South Carolina Music Educators Association three times and has also performed for national conventions of the American School Band Directors Association and the Association of Concert Bands. The band also performs yearly at the Piccolo Spoleto Festival in Charleston, SC.
The Columbia Community Concert Band is a member of the Cultural Council of Richland and Lexington Counties and the Association of Concert Bands, Inc. and is partially funded through grants from the Cultural Council and the South Carolina Arts Commission. The band is grateful to Lexington County School District Two, Venus Holland, Superintendent, Airport High School principal Dixon Brooks, Airport High School band director Michael Rooker, and Airport High School choral director Linda Goodwin for the use of their facilities and equipment. Thanks also to Jeff Thompson and South Carolina Bandlink for providing website hosting. Special thanks to all who volunteer their time, talents, and resources to make the band possible.
Featured Member
Payne Seal, West Columbia, Tuba
When not playing with the CCCB Payne plays with the Carolina Wind Symphony, the Riverland Hills Baptist Church orchestra, Die Lustigen Musikanten (a traditional German band), and occasionally with two brass quintets and a tuba-euphonium quartet. He also volunteers with the Ronald McDonald House of Columbia, an organization that provides housing for parents of children being treated in local hospitals. He works as a software developer for a healthcare information technology firm downtown. When not working or playing his tuba, you'll likely find him riding one of his motorcycles; he has covered over 125,000 miles on his Kawasaki Ninja and Honda VFR. He grew up in southern Mississippi and earned a B.S. in mathematics from Mississippi State University. While a student he played in the marching band, basketball pep band, symphonic band, wind ensemble, orchestra, and brass quintet. He has been living in the Midlands since 1999.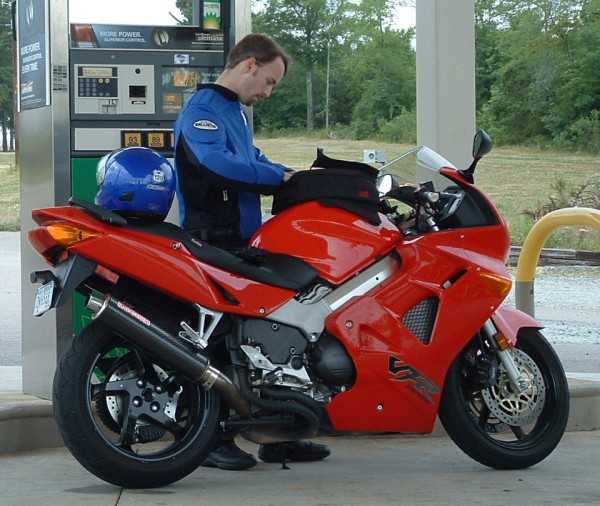 View Former Featured Members